Project BlockchainZ
[BzLog 2]: SciFy Storyline + Gameplay
---
Project BlockchainZ is already available on itch.io. You are so welcome to enjoy our Discord Server.
Scify Storyline
Far away in the future, the world has fallen into a hopeless situation. Society is completely broken in pieces and the few humans alive must survive at any cost. The whole planet is crowded of buildings burned to the ground. Once a thriving mega city spanning this vast planet, it is now nothing more than a burnt out ruin of its former glory. But we are not alone. This is not our world anymore. We are sharing this shattered planet with something we get used to calling the dead ones but they are not now.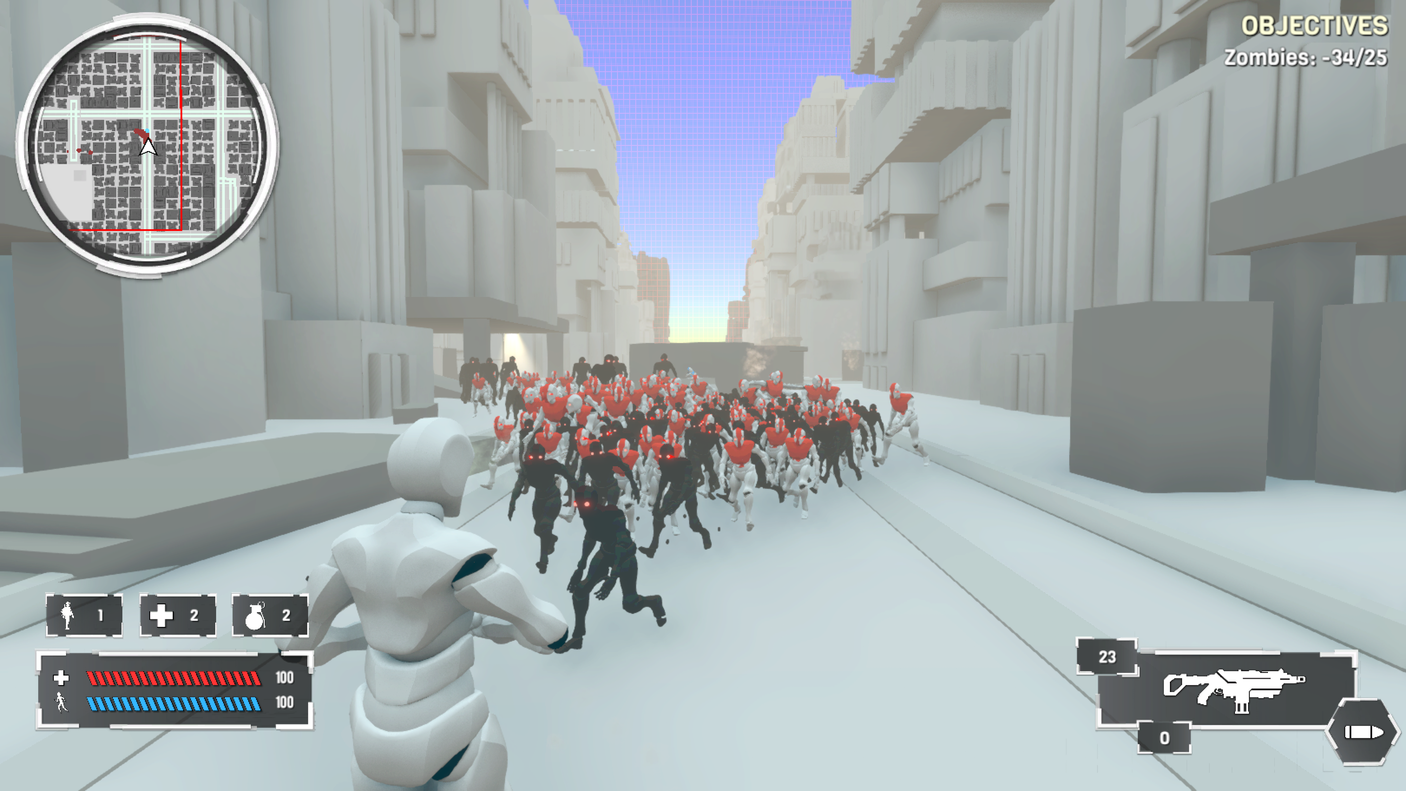 We created them. We created these creatures in the glory days of our society, when technologies were on the top of the world and we felt capable to return the deceased back to life. It took us a long time of failures to understand that death is something we cannot revert. And we tried to revert it so hard.
Now, these nonliving creatures are walking around the world, eating us, feeding themselves with our blood and beating our meat. Our bodies are just their fuel for life. What a terrible irony: living deaths killing the living ones.
Zombies.
That's the word we try not to tell. Because that simple meaning do freeze our breaths. They are not just ordinary zombies, like movies always told us. These creatures are stronger, incredibly resistant and very, very frightening. Just imagine facing an endless horde of things designed just to kill you, what would you do?
Survive.
The only purpose of the life. And there's only one good way to kill zombies: BlockchainZ Ammo, a type of munition especially made to kill living dead, based in a very strong poison which attacks the zombie brain.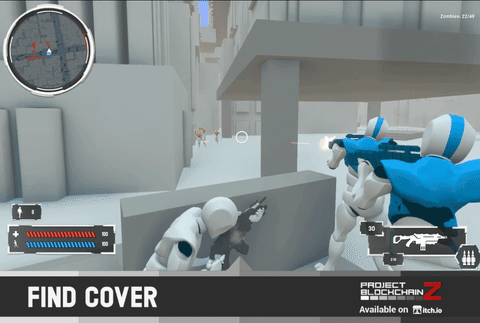 Gameplay
Once you are ready to play this game, you will need to keep a few important things in mind: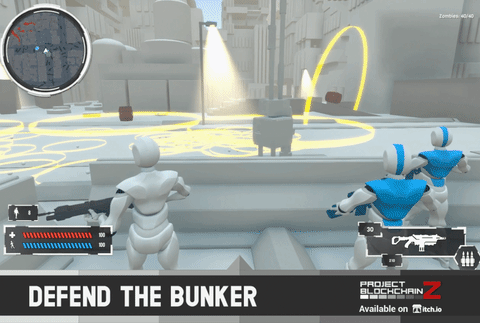 Protect the bunker until the reinforcements arrive.
Kill whoever and whatever attacks you. People lives depends on you.
Clean the key areas infested by zombies.
Spoil as much as Bz Ammo as possible to the raiders. But remember: raiders can counterattack.
Be wary of the hordes . Once they arrive, there is no turning back.
The world is based in a completely ruined city. And this city is your worst enemy.
Wanna ask you something: how many zombies are you capable to kill in just one battle?

Files
Project BlockChainZ [Concept Game]
237 MB
Feb 08, 2019
[Old] Project BlokChainZ MAC 1.0.1b_h1
332 MB
Feb 08, 2019