Project BlockchainZ
[BzLog 7]: Weapons everywhere!
---
Sometimes happens. You feel like the most incredible hero around the world ready to command your troops against the hordes of zombies. This is something you are already feeling. Because deep inside of your heart, you know there is a leader capable to do whatever it takes to keep your people alive. And that's why Project BlockchainZ exists, to provide you the weapons and troops to save the world. But remember, we are just a concept game, so first we need you to save the bunker in order to save the world. This bloody bunker is crowded of helpless people, desperate to survive, and you are their last hope. Be a soldier, be a captain, be a hero, be a damn zombie killer! No matter how you name yourself, just shoot them all!
And please, don't let them hurt you.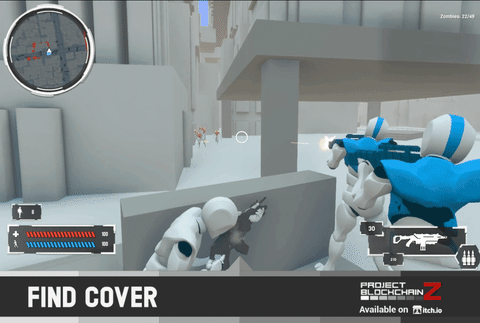 As a leader, you have the responsibility to command your troops and arrange the soldiers. Every single order matters. Do your strategy, do it quickly and do it for your people. Get ready for the worst enemy in the whole world: zombies. And use all the weapons at your dispossal. Everything counts.
Your bloody weapons
Gun. Very agile and really useful when you have no riffle ammo.
Rifle. Your beloved weapon right now. Aim, shoot and reload!
Shotgun. Wanna kill zombies cooler? We've just included this weapon because you deserve it and zombies too.
Grenades. Zombies are everywhere! Just throw it out and see what happens.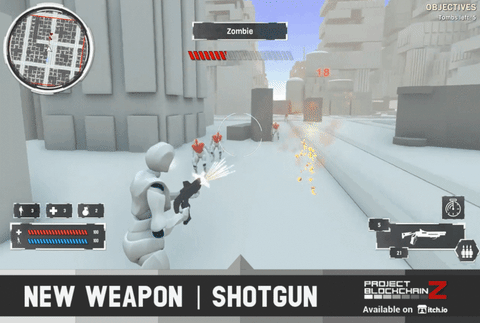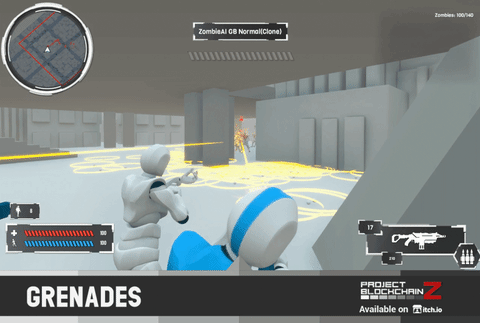 Make your weapons destroyer: use Bz Ammo
Because we know you are in the middle of the battle and zombies are getting closer, you can use a better ammo to kill them all: BlockchainZ Ammo, aka Bz Ammo. You gotta spoil it from the raiders supply depot.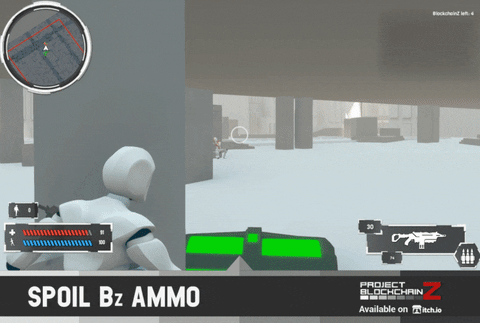 Remember the Bullet Time? Enjoy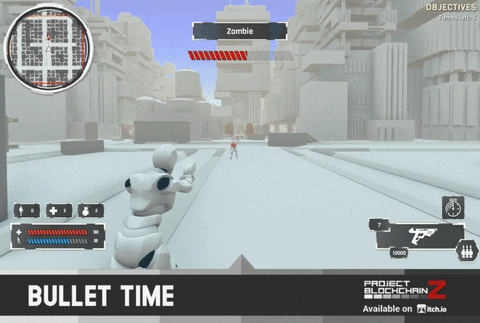 Weapons in the future
Right now, we are thinking of new weapons to be included in the game. Something to throw grenades farther (does anybody say bazooka?), but not extremely powerful to kill zombies, because of the game balance. Remember that for now this is a scifi video game and we are still discussing the lore behind and so the graphics. That means we are open to new ideas. If anybody has an idea about a new kind of weapon, just let us know! You can comment here and talk about it in our Discord Server. Feel free to participate, this blank canvas game will be awesome thanks to you!

Files
Project BlockChainZ [Concept Game]
237 MB
Feb 08, 2019
[Old] Project BlokChainZ MAC 1.0.1b_h1
332 MB
Feb 08, 2019