FallNation Prototype
FallNation Alpha Experience in the Steam Game Festival!
---
Dear sodliers,
Steam Game Festival is here and we are very excited to share with you guys the FallNation Alpha Experience!
Let's get ready to play FallNation Alpha Experience on Steam.
Steam Game Festival starts right now and you can play our Alpha Experience until 22nd June. There's a bunch of new improvements we've added in the game, new fresh ítems for trading and lots of improvements in the battlefield.
As you all might know, FallNation Alpha Experience need your feedback in order to build the best video game possible. Please feel free to join us on Discord (LINK) and do not hesitate to tell us whatever about the game.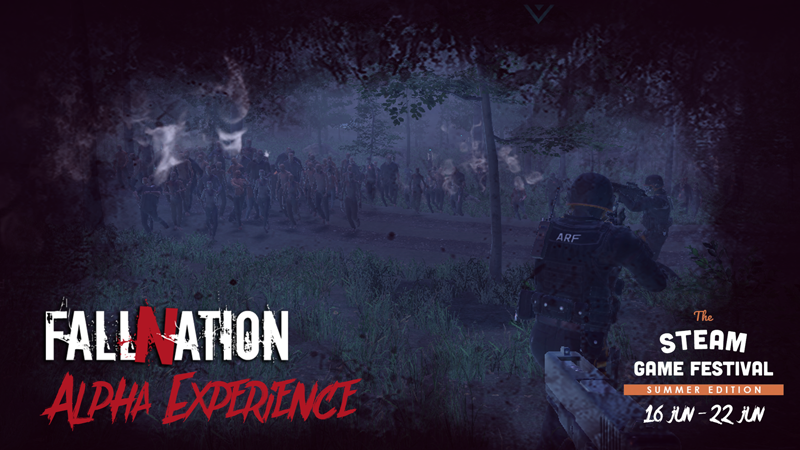 NOTE:
FallNation is a military simulation sandbox in a chaotic world, including major disasters like a zombie outbreak, a civil war or a great famine, inspired by campaign map games its plot takes place in a world dominated by different factions and positioning the main character in the middle of these conflicts between all of them and the undead hordes.You will go inside an adventure like no other with two well-differentiated structures: on one side, (1) the Campaign Map, a vast map in which you can act, make decisions, merchant to improve the state of the cities, gather an army and meet goals of great projects to counter the clocks of the apocalypse. On the other side,(2) the Battle Map, a FPS and tactic battlefield where you can decide what strategy to use and what traps to build to face the different hazards, including the zombie hordes. All of these packed with a full of adventures-RPG experience!
Your adventure begins in the Kamau region, welcome to FallNation!
Welcome to the FallNation Alpha Experience
Get ready to be part of the Alpha Experience Gameplay (As a pilot experience of FallNation): an immersive gaming experience in a turbulent environment full of deadly threats, where the future depends on you.

Action takes place in the distant Kamau region, a completely independent continent and nation that as one of many disasters, has suffered a strange infection that has contaminated its inhabitants. This extremely contagious disease (even between corpses) in their (1) first stage is a mild illness with small sores and strange behaviors, (2) the second stage is really fast can happen in seconds and is were it causes cardiac arrest, skin raw and a catatonic state, in the (3) third stage there is a neuronal resumption with severe behavioral abnormalities, increased strength and violent outbursts becoming what it's commonly known as zombies; This horrible disease is known as "The Red Death".
Watch the FallNation Streaming.
We Will be streaming the FallNation Alpha Experience on Tuesday 16th June at 7pm GMT+. Feel free to join us and chat about the game.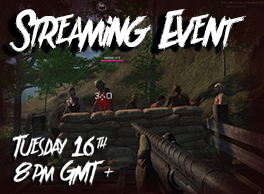 Chat Event!
We'll be also available to catch up on Tuesday 16th June at 7pm GMT+ while streaming. You can find us in both places!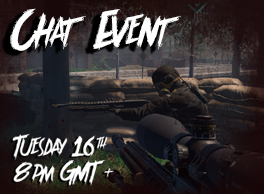 Join the ARF Initiative.
Are you ready to discover what happened in Kamau? Be part of our community and explore the future of FallNation!