FallNation Prototype
Play FallNation Alpha Experience in the Steam Game Festival 2020
---
Dear agents,

Great news! You will have the opportunity to play our Alpha Experience, enjoy our game streamings and catch up with us at the Chat Events. Because we're taking part in the Steam Games Festival 2020 from 16th June to 22th June!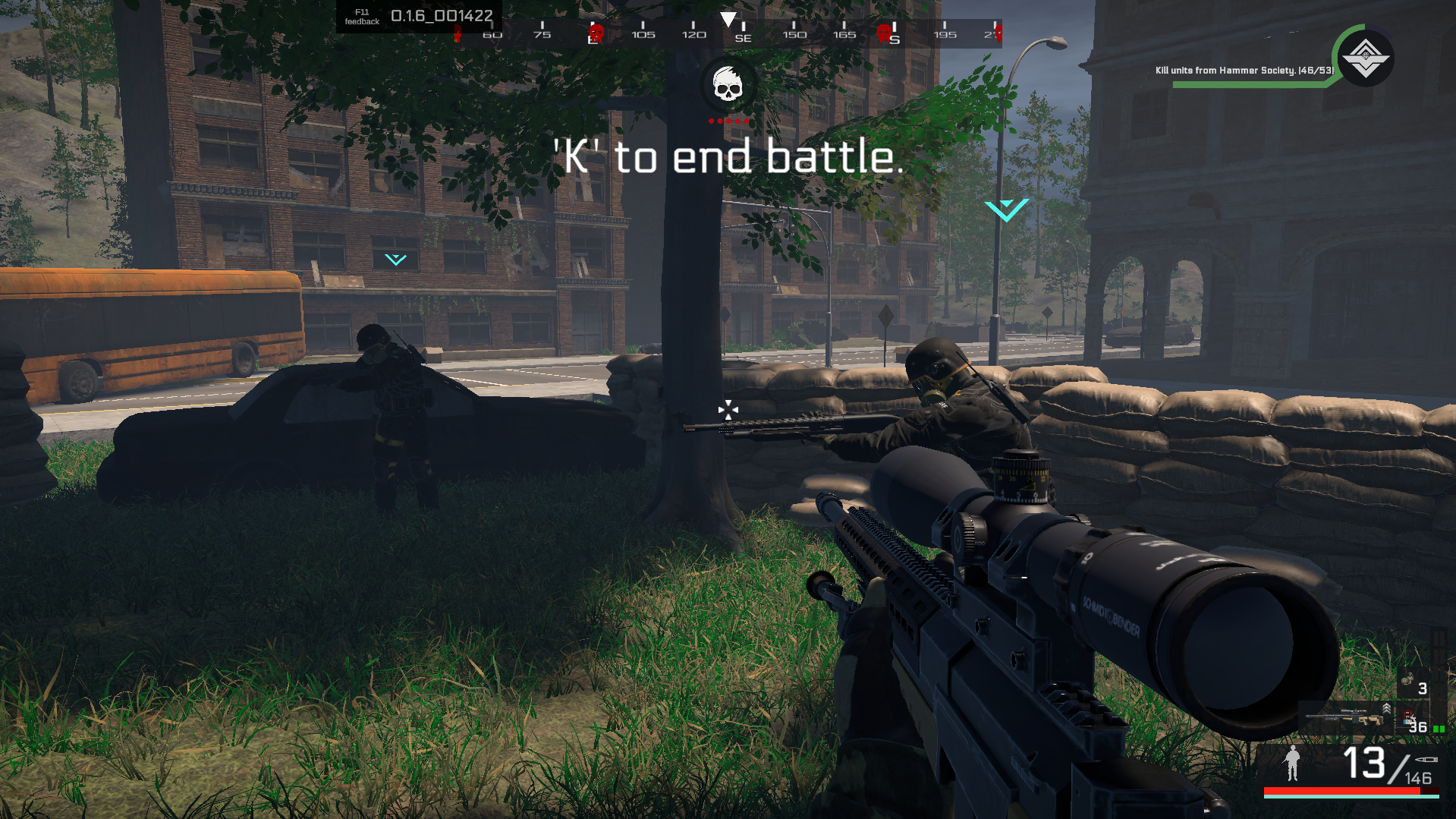 NOTE:
FallNation is a military simulation sandbox in a chaotic world, including major disasters like a zombie outbreak, a civil war or a great famine, inspired by campaign map games its plot takes place in a world dominated by different factions and positioning the main character in the middle of these conflicts between all of them and the undead hordes.You will go inside an adventure like no other with two well-differentiated structures: on one side, (1) the Campaign Map, a vast map in which you can act, make decisions, merchant to improve the state of the cities, gather an army and meet goals of great projects to counter the clocks of the apocalypse. On the other side,(2) the Battle Map, a battlefield where you can decide what strategy to use and what traps to build to face the different hazards, including the zombie hordes.
Your adventure begins in the Kamau region, welcome to FallNation!
We strongly return to the Steam Game Festival!
After this unforeseen week of delay*
After this delay week made by Steam, we come back full of strength to the Steam Game Festival.
What will you find in this FallNation Alpha Experience?
In FallNation Alpha experience you will enjoy part of the gameplay experience that conforms the Full Game Fallnation. It is an immersive gaming experience in a turbulent environment full of deadly threats, where the future depends on you.
The FallNation action takes place in the distant Kamau region, a completely independent continent and nation that as one of many disasters, has suffered a strange infection that has contaminated its inhabitants. This extremely contagious disease (even between corpses) in their (1) first stage is a mild illness with small sores and strange behaviors, (2) the second stage is really fast can happen in seconds and is were it causes cardiac arrest, skin raw and a catatonic state, in the (3) third stage there is a neuronal resumption with severe behavioral abnormalities, increased strength and violent outbursts becoming what it's commonly known as zombies; This horrible disease is known as "The Red Death".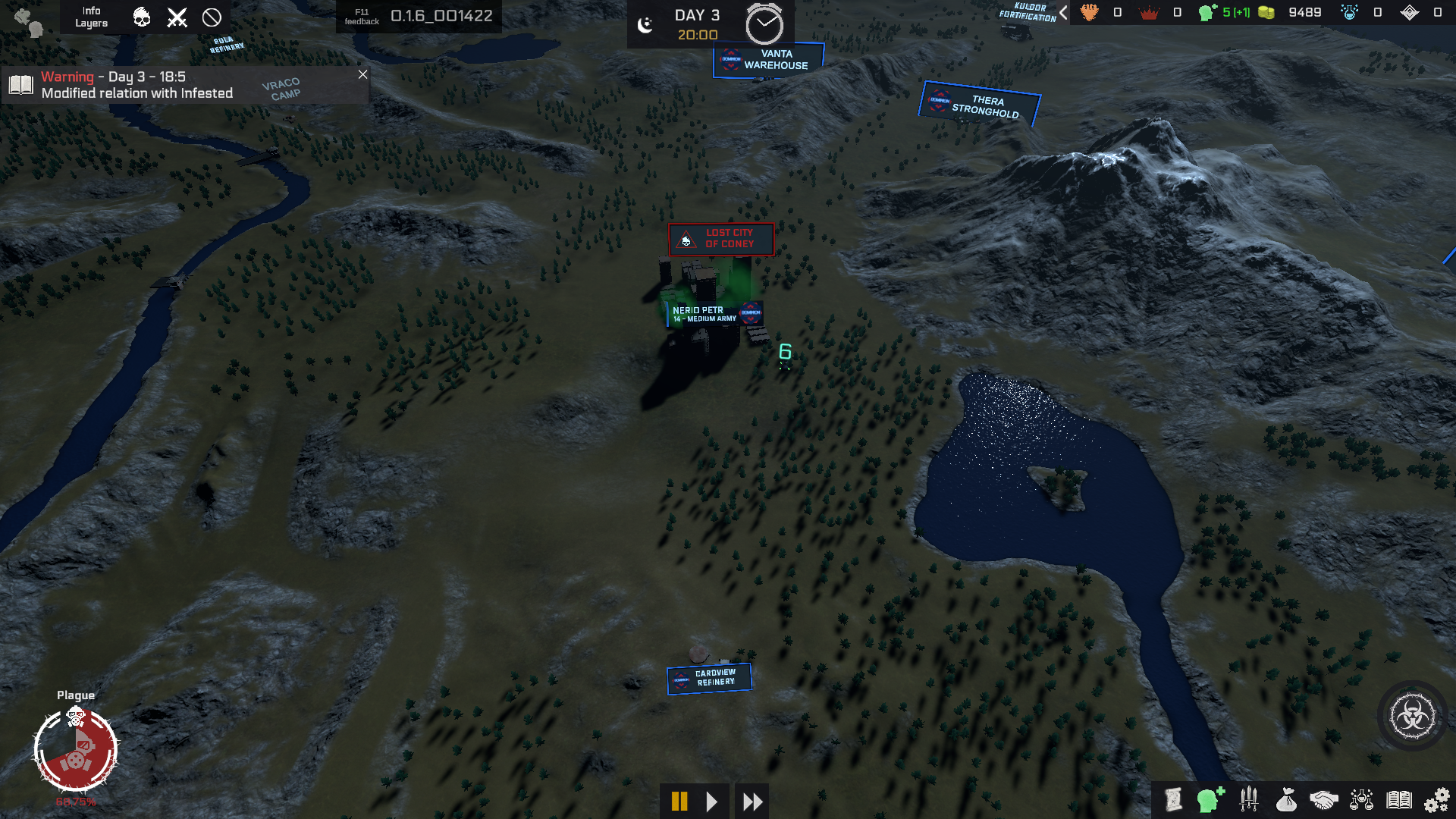 Note: Some people believes that the infected (The sick on stage 1 ) should be treated as humans , and also, as viable troops, others thinks that they may be eradicated before they became a major thread.
The disease has spread infecting part of the population, this has caused the start of a civil war and its division into different factions that fight for survival. And here you come in, as a gubernamental operative and the leader of this operation you will be able to conquer enclaves, manage resources, recruit troops and deploy with them into the battlefield to complete the different objectives.
But, you know? The Red Death isn't the biggest threat you will encounter in Kamau, but humanity. Different factions fighting to keep control and dominance of Kamau. Among them there are (i) bloody bandits, (ii) the anarchists who fight against any structured government, (iii) the Hammer Society, a militarized force that aims to eradicate anyone suspicious to be infected, (iv) The URF a rebel scission of the hammer, (v) the desperate Civilians and finally , (vi) the Dominion that once were the formerly government that now tries to regain the control over Kamau.
And in this way your adventure will begin. You will be able to make your own decisions: create factions, lead your soldiers, complete challenging missions such as the liberation of prisoners of enemy factions, the destruction of infected places, obtaining valuable resources and a long etcetera.
In FallNation you'll enjoy uniques and originals mechanics, like a full of missions campaign map, multiples resources to build traps and tools on the battlefield in order to make your strategy and different opportunities so you can enjoy your own adventure as you want.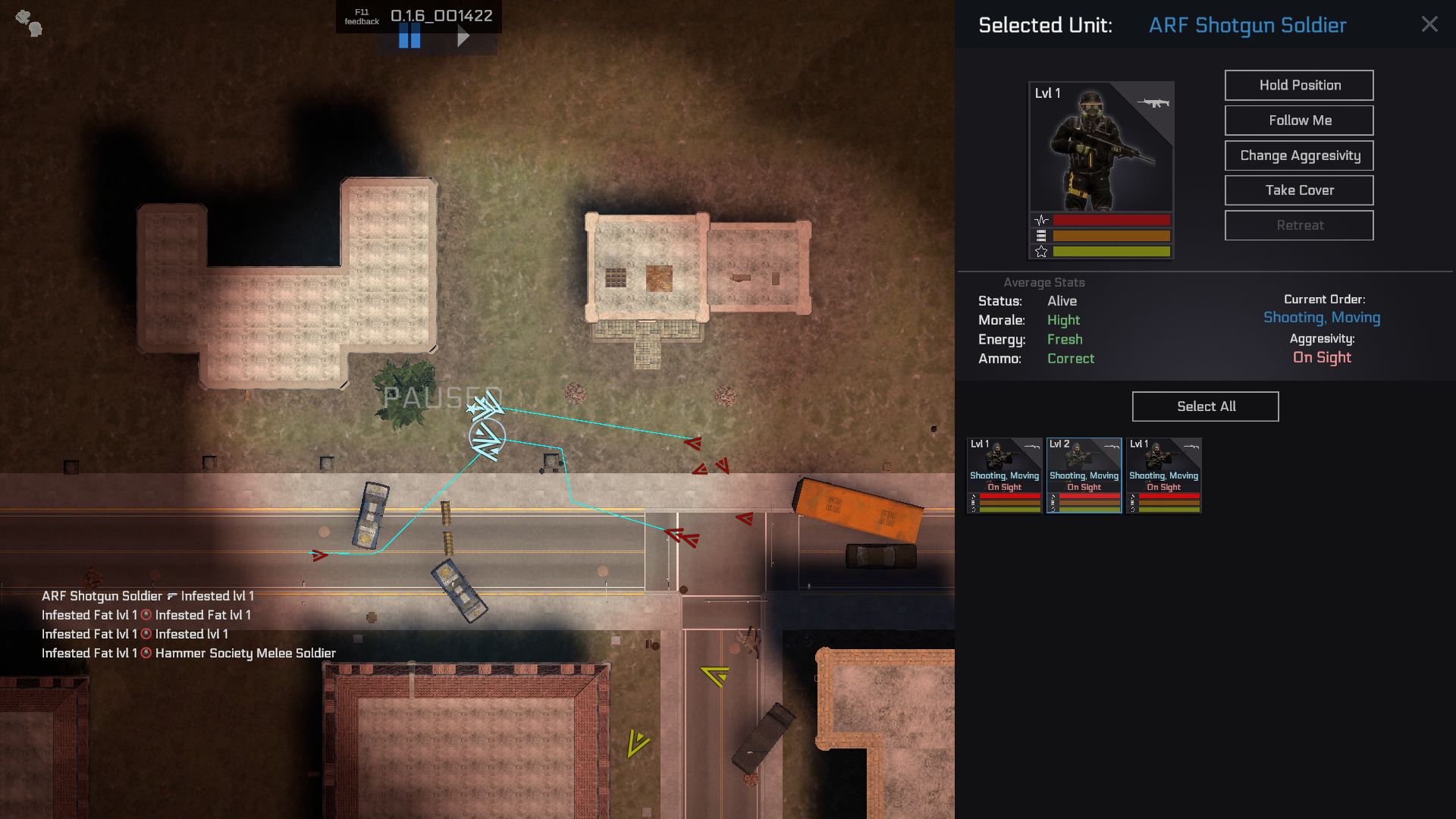 How can I participate in the FallNation Alpha Experience?
Nice and simple! Access Steam Game Festival with your login and look for us. Pick us and download.
When and how can I enjoy your Streaming Event?
We Will be streaming the game next Tuesday 16th June at 7pm UK time. You can enjoy the streaming on Steam.
You seem so funny! When and how can I chat with you?
When the streaming event starts (16th june at 7pm UK time), you can chat with us through Steam too.