Motor Strike: Racing Rampage
Devlog 4 How to: Teams, Minions and Special Mechanics [Motor Strike: Racing Rampage]
---

Team Mode:
When you play Motor Strike Racing Rampage you can choose to play in the team mode or in the solo mode. The team mode will split the drivers in two teams and they will need to collaborate in order tu succeed. The way to do it is by using the skills and trying to stop the enemies of taking advantage with the weapons skills and driving tricks.
When playing in the team mode being the fastest could penalize all your team because normally it will be a 2 vs 3 and you can lose the match if you play by yourself.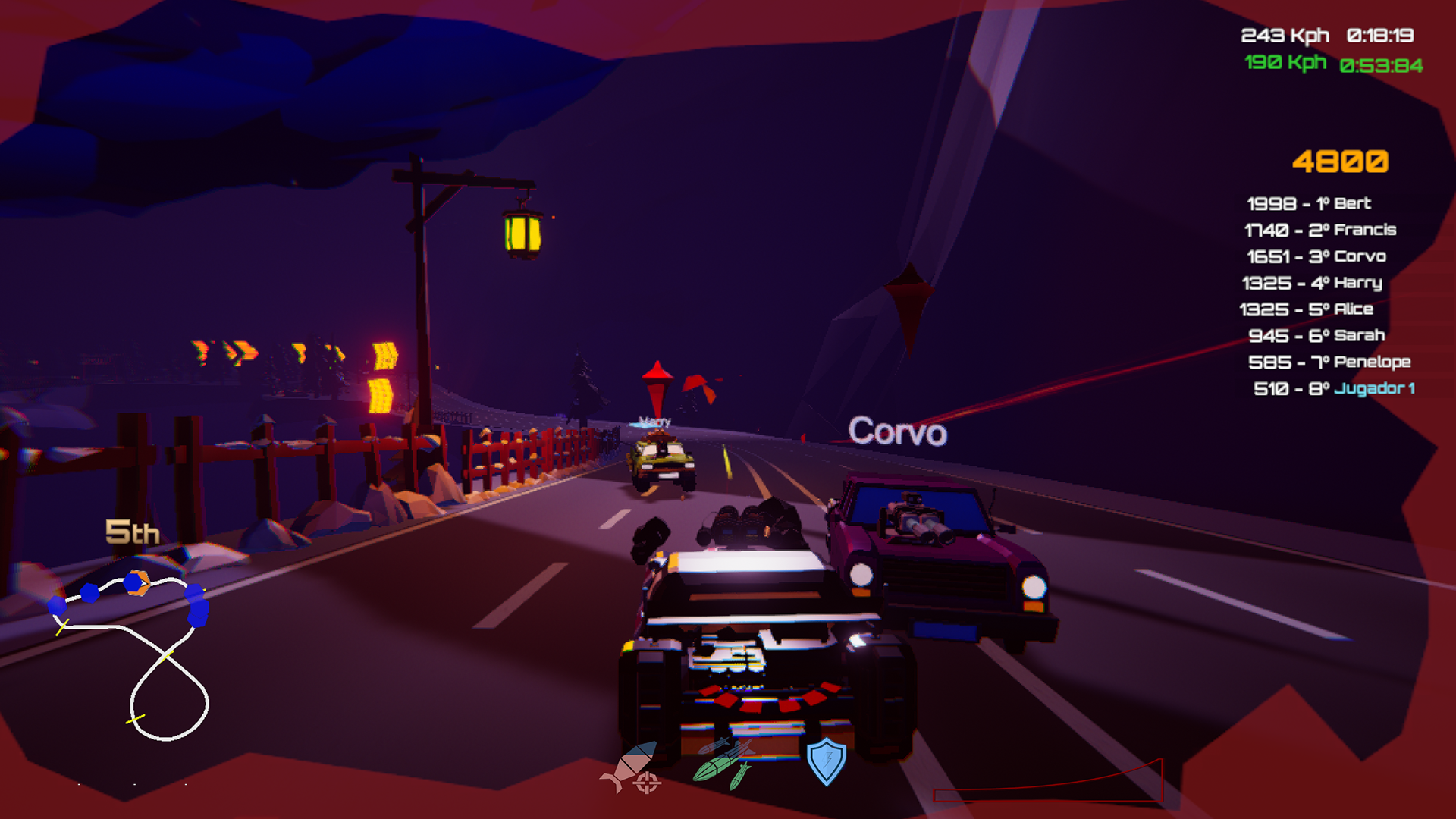 Minions:
There are two minions the hover minions and the tanks minions, both of them will force you to choose between evading them or destroying them, there is a third non desirable option and is hit them. If you destroy them you will need to be fast with the guns or slow down, if you choose to evade them, they will shoot their guns, and the worst option, if you touch them they will explode making damage and slow you down.
The small minions move in pack of three along the roads, they have low life so if you are skills enough you can just one of them. The big minions in the other hand hace much high HP and you will a lot of raw power to destroy them, also trying to avoid them are quite hard!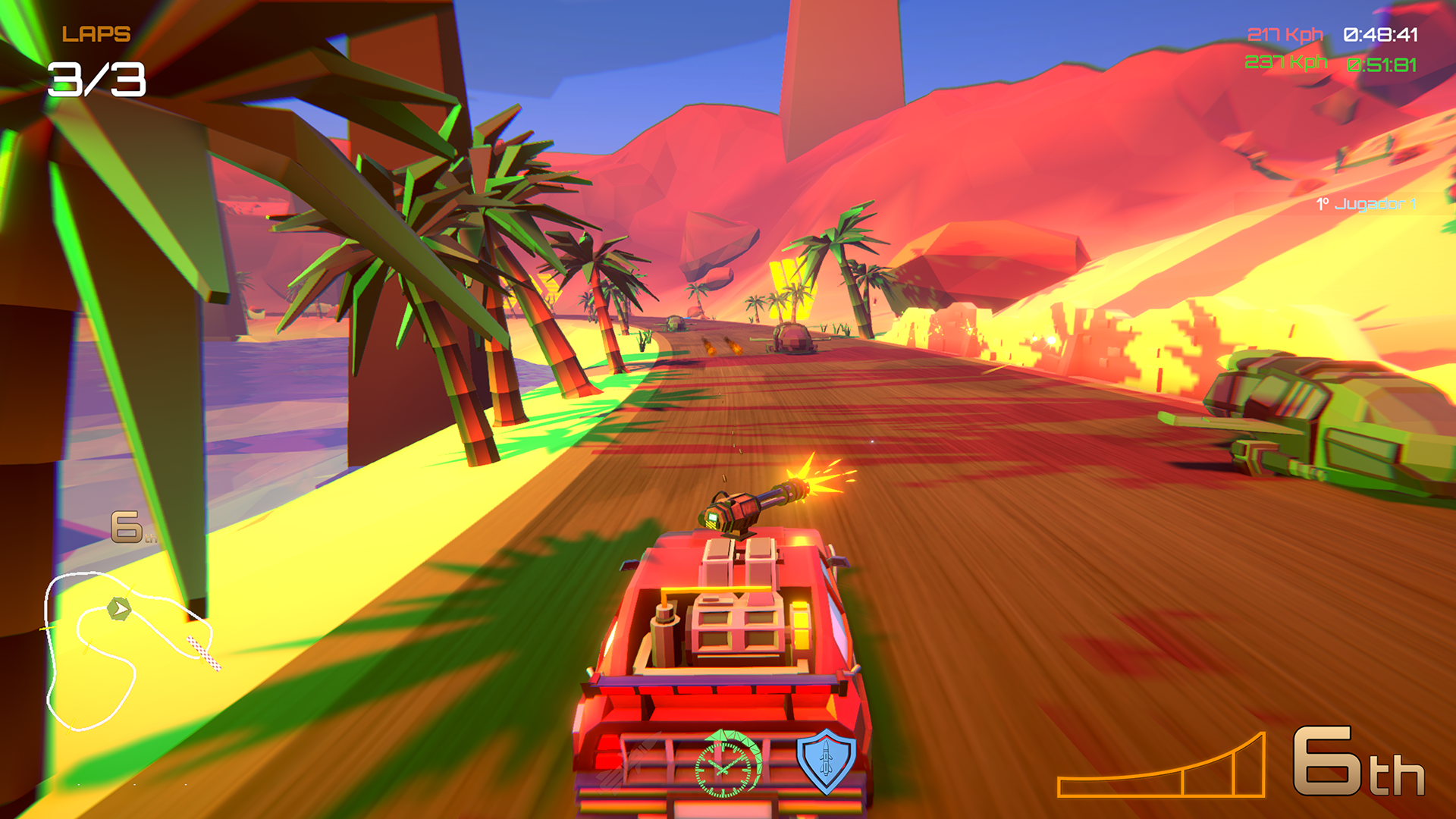 Special Mechanics:
Strike Back: This skill will put the car on autopilot, turn your car 180º at let you fight the enemies behind you!
Rolling Strike: The rolling strike while playing in the team mode will allow you to move between the AI cars in your team, really useful to ensure that all the team play as you want!

Hook: The hook right now is a tool that will help you to return to the race when you go outside the road, but we are working to see if we can make it as a "charge attack"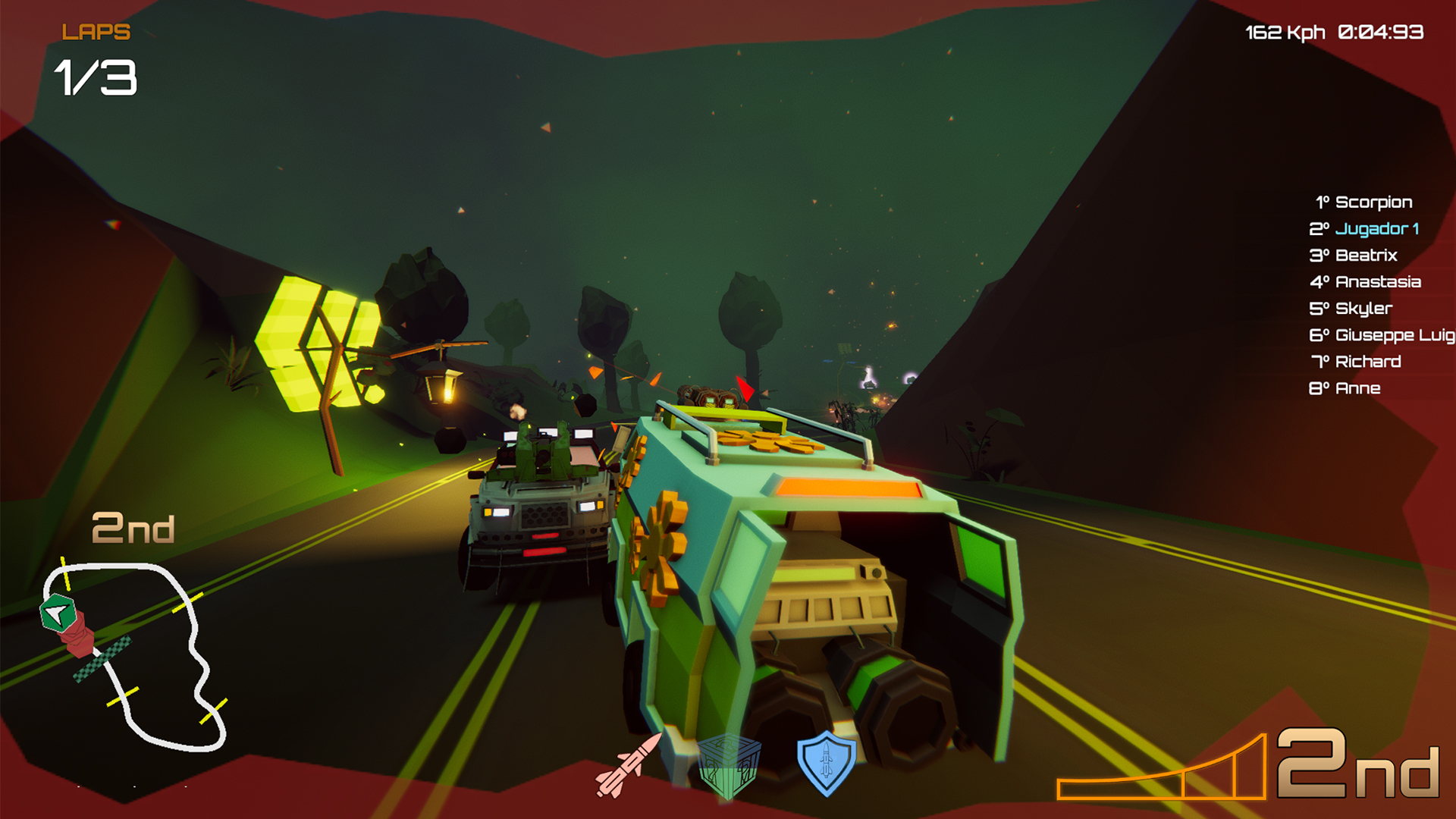 Get Motor Strike: Racing Rampage